Development/Financing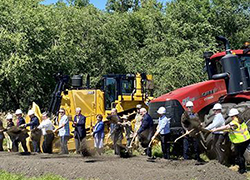 S&B USA has financed three P3 projects in the United States within the last five years; while our parent company Shikun & Binui has financed over 26 infrastructure projects. As a well-established partner for infrastructure debt investors and other lending institutions worldwide, S&B USA provides years of experience and careful planning to help our clients work towards meeting their projects' financial needs. Our team specializes in developing financing plans and securing optimal funding solutions that minimize overall financing costs and maximize execution certainty and capital structure stability. We have won 10 awards mainly for project financing from notable organizations such as Proximo, IJ Global, International Finance Law Review, P3 Awards and Bond Buyer for our Fargo Flood Diversion Channel project.
Construction for Transportation Infrastructure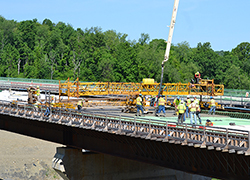 Through our construction branch, S&B USA Construction, our team of construction experts builds complex infrastructure projects and specializes in P3s and other alternative delivery projects. We specialize in transportation infrastructure whether it is on a roadway or a waterway. We perform larger projects, mainly P3 throughout the US, but focus on the Mid-Atlantic and Virginia regions for work through our subsidiaries, Fay and Fay Southeast respectively.

Operations & Maintenance (O&M)
Our involvement doesn't stop once the project has been completed. Our team has expertise in the O&M of assets for decades after their construction. S&B USA is part of the developer responsible for the O&M of the SH 288 in Houston, TX through our concessions branch. This often includes routine and preventive maintenance of all assets and renewal and rehabilitation in accordance with the handback requirements of the project. In the case of toll roads, it also includes the collection of tolls.

EV Charging Infrastructure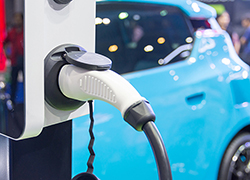 As part of our ESG initiative, S&B USA recently entered the world of electric vehicle (EV) charging through the foundation of our concessions financing expertise, our construction expertise and our renewable energy knowledge. With the shift to electric vehicles on the rise, the number of EVs on the road is expected to reach over 15 million by 2030, a drastic increase from 1.1 million in 2020. This rapid adoption of EVs for personal and commercial use is driving the need for charging infrastructure. S&B USA's strong in-house construction and project development capabilities, robust balance sheet that can support the significant capital expenditure, and trusted national presence with departments of transportation make S&B USA a valuable partner in accelerating the delivery of electric mobility solutions.